---
Sort
Values in a Parametric or Lookup table can be sorted in numerically increasing or decreasing order. The column for which the sort is to be conducted is designated by clicking the right mouse button in the column header cell and then selecting the Sort menu item.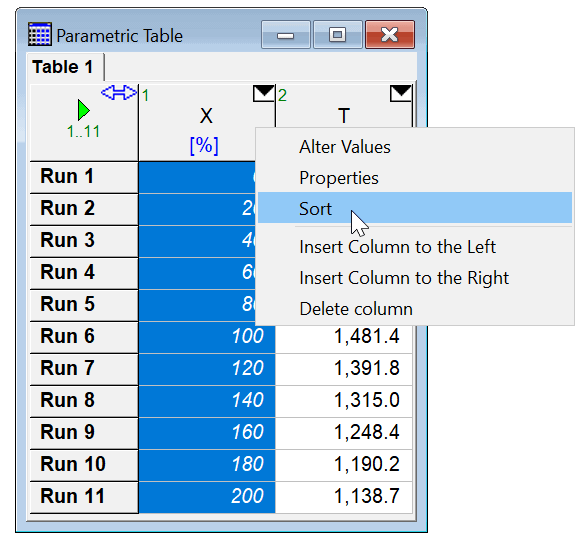 The Sort dialog window will then appear for the designated column.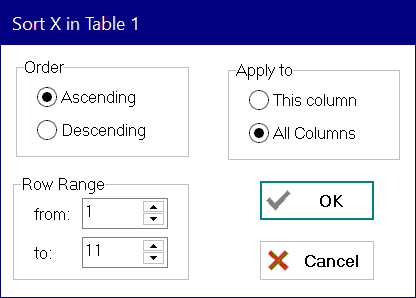 If the Apply to button is set to This column, only the designated column will be sorted. If All columns is selected, the sorting order will be determined for the designated column and applied to all other columns in the table. The range of rows can be specified. Note that the sort may not work properly if the range includes blank cells.